Johnny Owens and Ben & Noel Haggard with special guests in concert at the FOX Theater, in Bakersfield, CA
Johnny Owens will be performing at the Fox Theater in Bakersfield, California, on July 24, 2021, with Ben & Noel Haggard, Victor Sanchez, and Gregor Ross. Tickets are available here.
Fox Theater, Bakerfield, CA
Join us on November 13, 2020, online, when 23ABC live-streams Johnny Owens at Bakersfield's historic Fox Theater. Joe Peters will open the show.  
We truly thank the fine folks at the Fox Theater for including the band in the concert series and the good people at 23ABC for providing their time and equipment.   For more information, please click here.
Johnny Gets interviewed on SIRUS XM RADIO!
A BIG THANKS goes to Sirius XM The Beatles Channel (18) for having Johnny as a guest on the show.  Johnny got to talk about his dad and the Beatles and how "Act Naturally" came to be for them both. If you have Sirius XM, there will be a couple replays of the broadcast this week (the week of December 9th - 15th). Times listed are all Eastern Time, and Johnny comes in towards the end.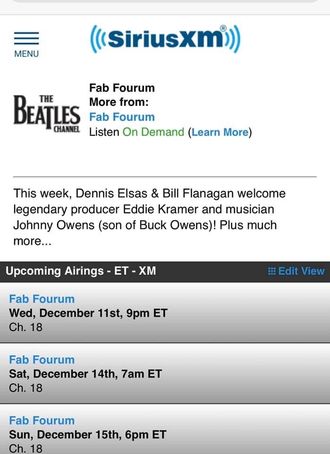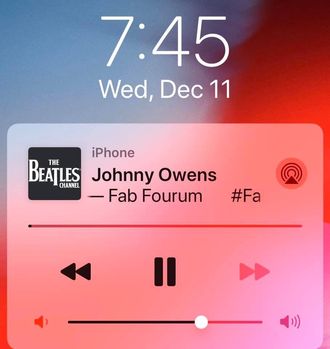 Johnny Goes to Nashville!